I am a slave to my mind,
I am a prisoner of hope,
I am a depressed servant,
oppressed by addiction
addiction of confusion
such confusion of damnation.
I am bonded to my mind
lust of fleshy cravings.
I am enslaved by the offer
of unending revellings
such revellings of stupidity.
I am the first begotten of slavery,
I am married to convenience
of my lustful desires,
I am still in manifest of slavery,
standing before a road of
nowhere…
who shall rescue me…?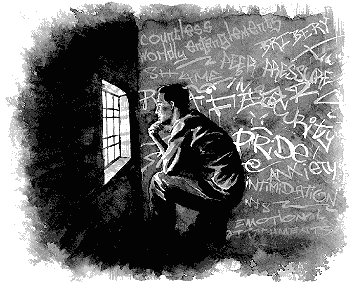 About the contributor: David Chukwudi Njoku is Nigerian faith preacher, a writer/ poet, songwriter, spoken word artist, social critic and lover of nature. He has written over 200 poems, published over 150poems in Anthologies.